Noo….
$1,125.00 + $310.00 for shipping from the motherland. That is the amount that the JDM REAR RECLINING/HEATED SEATS ended for on last Saturdays eBay Auction.
Sadly, that amount was just not in Project Legend's budget. And yet….and yet they were in perfect shape. They were the correct color combination. So lets start there and then I'll explain about the seats.
Its kind of hard to tell from the some of the pics, but the seats are wrapped in black leather with yellow/gold stitching. This trim is indicative of the "alpha Touring" Honda Legend.
It is the rarest of all interiors and therefore, the most sought after. In its completion, Project Legend's interior will mirror it; be it OEM or custom stitched/sewn.
Everything will match correctly on the inside just as everything will flow in unison on the outside. The difference being that the outside of the vehicle will be a mix between black, gold, and Italian Burlwood brown, while the exterior will be Graneda Black and silver/chrome. The gold stitching of the seats is a subtle touch to the gold lettering of the center arm rest trim piece,
the floormat badges,
the key embossing,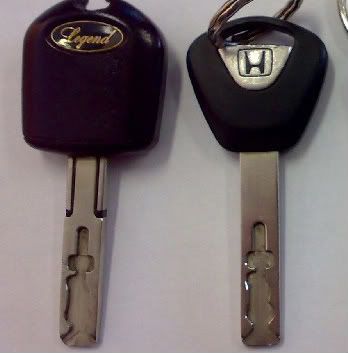 as well as the custom MOMO x Honda steering wheel horn button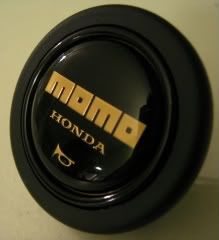 that I'm retro-fitting into my woodgrain steering wheel.
The stitching will also have to match the boot of the stick shift that I'll be retro-fitting into the automatic only Navigation center console. So instead of an automatic…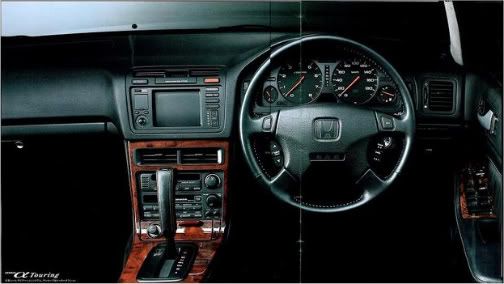 There will be a six-speed stick shift in its place
with an Integra Type R Yellow stitched boot.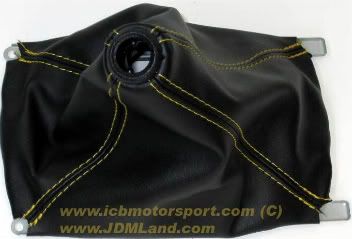 Continued soon.....