Let me start off on this blog by saying that I did not end up winning the OEM 91-93 foglights because I……well, I forgot about the auction and was at work. Oh well though. The auction ended at a $150+ and was not really in my budget anyways. Plus, it didn't seem as if the optional trim came with the foglights …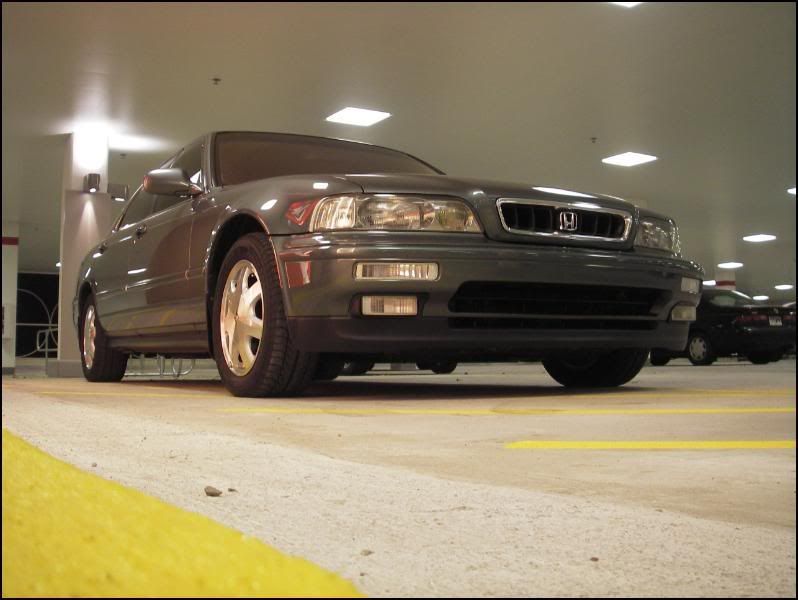 (look closely)
…and to be honest, they were a bit weathered.
So, not to be disheartened, I instead used the money towards my Falken Azenis.
They finally arrived in the mail the other day and are now doing a good job glaring at me to get them mounted and balanced on those GS wheels that are still sitting in my room; also glaring at me.
However, before I do, I have to go ahead and get new Honda "H" center caps to replace the "ACURA" center caps that are currently on there now. Shouldn't be a problem though as most Honda/Acura stuff is interchangeable.
(remember, the only difference is the name in the U.S. My car is a Honda and I intend to badge it as such)
I'm most likely going to buy some online or just go ahead and order some from a Prelude or something from the dealer. I also am considering finally putting to use those Ground Control coilovers that I bought 3+ years ago that have been sitting in a shoe box on a shelf. In order to utilize these coilovers,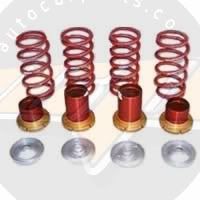 I would probably have to upgrade my shocks to either some KYB's
Or Koni Reds…..
With these installed, I would have the ability to raise or lower my ride height from 1-4 inches too, which, needless to say, would drastically improve Project Daily Driver's cornering ability/handling.
Price however (as is almost always the case) the bigger detriment in this scenario as the Koni's are ranging in price from $350.00 to $400+ while the KYB's are around $265.00 shipped. If I am able to sell my current OEM 15"s with brand new tires for anywhere around that price, I would definitely go ahead with the purchase of said optional suspension post haste.
But for now, I plan to get them mounted, balanced, and installed with some new "H" center caps, while trying to be content until a more, um…..lets just say "sizable" bank account balance is achieved.