So I was searching jdmtheory.com today and came across a horn button for my MOMO steering wheel.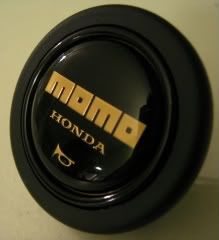 To replace the one that came with it......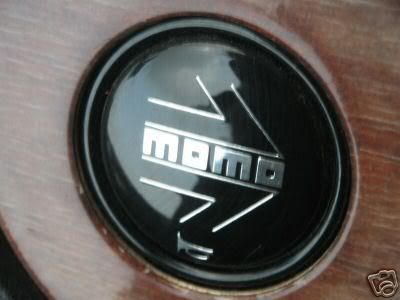 Personally, when I bought the steering wheel, I liked that it was MOMO but was stuck on the fact that it wasn't the Mugen one that I REALLY wanted. For as we all know...Mugen is Honda Specfic. This new horn button kind of makes up for it though because of the Gold "Honda" inscribed on it.
$55 dolla's though.....Lets see....if I sell a couple more items on eBay its on...
Also, there maybe fitment issues....
More on this later.