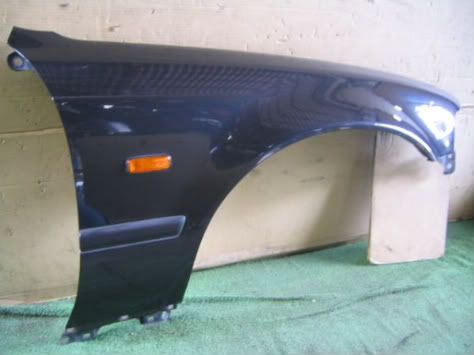 Ok. Here we go. On the subject of JDM side markers, the KA7 Legend shares the same style design as the EK4 Civics, EK9 Civics, and BB4 & BB6 Preludes. They are typically amber

but I have seen them in clear as well via ICB Motorsports (www.jdmland.com).
I've seen the clear ones occasionally posted on eBay, but not all that often and they usually went for more than what I wanted to spend. So when I noticed eBay seller "prodejayautosales" (peep his stuff) had posted some, I bided my time and sniped these bad boys at the last second: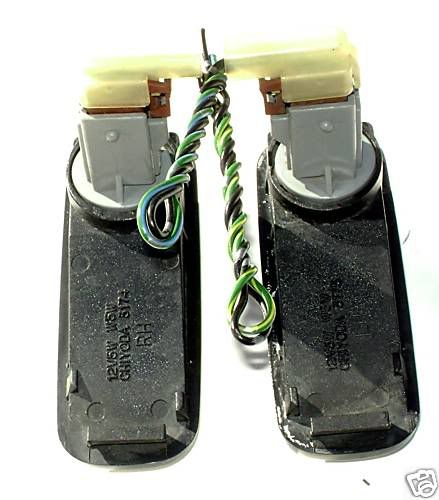 To my surprise, the sellers location was in Oakland (I live in San Francisco) so I emailed him asking him if it would be alright to scoop them in person so that I wouldn't have to pay shipping. He was cool with it, so that Sunday (May 3rd) I drove out to Oakland/Alameda and bought some JDM side markers. The outside housing turned out to not be manufactured by Stanley (Honda's lighting manufacturer) but were instead aftermarket housings that used Stanley plugs and bulbs. In comparison they are identical and the minute difference of one that says "Stanley" and one that doesn't is so small that it doesn't even matter to me if its "Official OEM JDM HONDA" or not. I'm sure there are some JDM Nerds out there that might trip out on it but really; who cares? They are from Japan, and the plugs and bulbs are OEM Honda Stanley. That's good enough for Project Legend and that's good enough for me.
While I was there, I had a chance to talk to the proprietor; Jory, about all things JDM KA7 and brought all my brochures from Japan so as to concoct a wish list as well. It went well, and Jory was nice enough to hook it up with a variety of Honda "H" emblems so that I could finish my outer re-badging conversion.
I guess I could still add the "Honda" rear emblem to the left of the trunk, but I think the "H" is enough and have a brochure pic to prove its validity as is.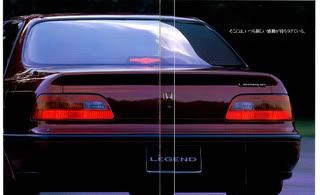 The only thing that says "Acura" on the daily driver, is the steering wheel SRS airbag cover, which will soon be replaced with the addition of my re-horn-button'd JDM MOMO steering wheel.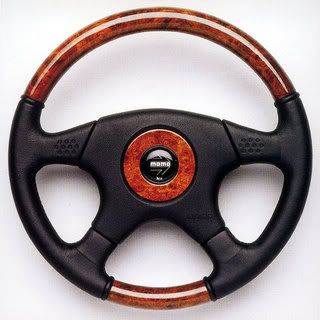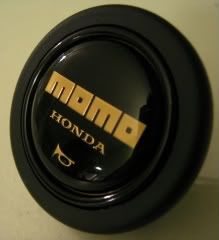 Also, while I'm speaking on ICB Motorsports and emblems, I should say that I will soon be buying a new Mugen emblem from ICB to replace the faded original one that is currently attached to my Mugen wing.
(New New)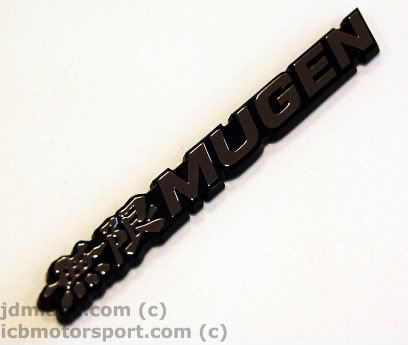 Finally, while scrolling through the acura-legend.com forums, I came across some pics of a now-out-of-production Carbing Strut Tower Bar and thought I'd share some pics of that: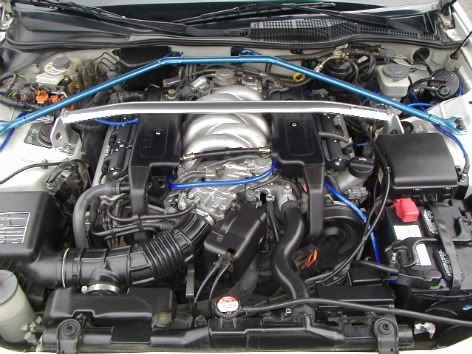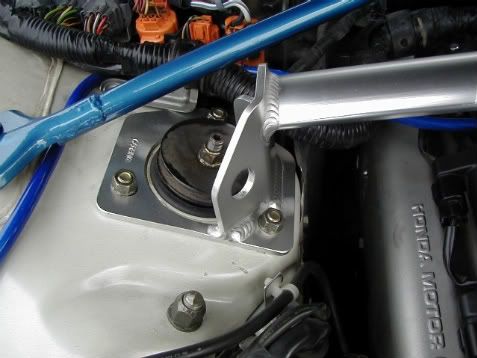 This Strut Tower Bar is most definitely on the "Unicorn" list. Its discontinued, and according to an acura-legend.com forum guru; uber rare. Attaining it would bring Project Legend to a whole 'nother level.
I've emailed Tein USA (Carbings U.S. distribution company) for info on the Carbing bar but have yet to hear back from them. I might post a future blog entry on strut tower bars and the benefits of a stiffened chassis but for thats all for now folks. Until next time....Project Legend continues......