Ok. So where we? Ah yes. The reclining rear seats that came as an option for the JDM KA7's. They sold a few weeks ago, and I could not afford them, but I have recently learned that a respected member of the www.acura-legend.com forums ended up winning the auction. He has already built a really impressive black on black 6-speed with the C35A swap (3.5 RL 96-04 engine). And for as much as I wish they were in my car, I'm really looking forward to seeing them in his. Not as much as I am in seeing another set just like them in Project Legend's interior but I'm looking forward none the less.
With that said, let me begin to try to explain the purpose of these seats:
In order to have a better understanding of all the luxuries that were standard, optional, or accessible to the Japanese Domestic Market, we must first decipher the market that Honda was trying to tap when producing the Honda Legend.
The primary competition was BMW's 5 Series and the Mercedes E-Class.
The KA7 Honda Legend was built/manufactured/engineered as a luxury sedan and as such; is classified as luxury sedan. In almost, if not all, major cities, there are wealthy individuals and powerful business executives who can afford luxury sedans. Within those individual's, there is a market for even wealthier individuals who, not only can afford a luxury sedan, but they (or the business they work for) can also afford a driver or "chauffer," to drive them around; in there luxury sedans. Technically, cars like the Legend were classified as "Limousines" even.
For this reason, as an optional trim level, the KA7 Honda Legend came equipped with rear heated and reclining seats.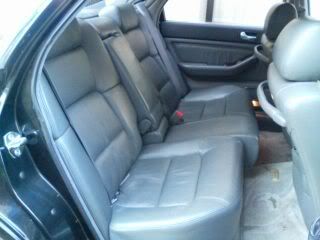 At the push of button you could recline one or both of the rear portions that comprised the rear seating area.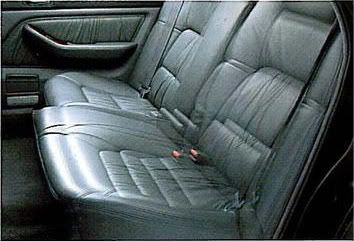 The center armrest doubled as separate control unit for the radio controls and heated seat buttons.
A rear and separate air conditioning system also was available for KA7's with the controls for the system located in the rear center armrest but turned on by a master switch in the front.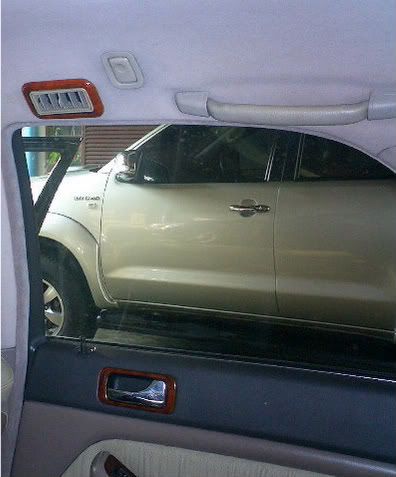 (Mobile phone optional as well)
This separate air conditioning system was housed behind the rear reclining seats in the trunk of the car.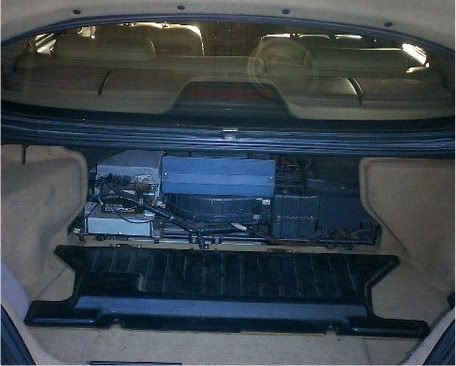 While I have no interested in converting Project Legend's rear portion of the car to accommodate the separate A/C unit, it is an absolute MUST, that the Project incorporates the rear reclining and heated seats.