On Friday, the 1st of February, 2008, I took it upon myself to drive out to King Motorsports in New Berlin, Wisconsin. As I said in a previous post, I had emailed Scott Zellner (CEO/President) earlier the week before about stopping by. Basically, because King Motorsports is the sole authorized North American Mugen distributor, I figured who else better to contact in regards to seeing and getting my hands on an actual Mugen Catalog from the early to mid nineties so that I could gain more info on parts for Project Legend.
He said he'd try to dig some up and when I arrived; and try he did. This is as close as he came though….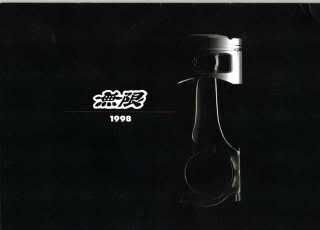 A 1998 Mugen Catalog with but one small pic of Mugen's aero applied to a KA7….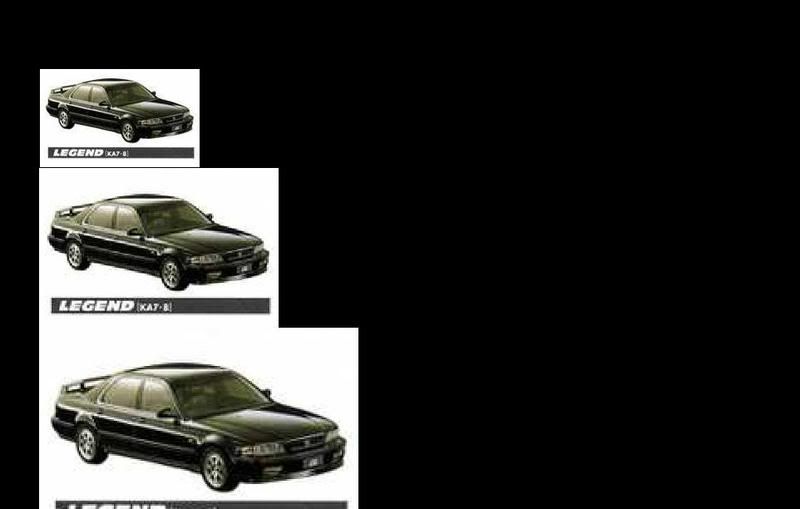 This official Mugen pic is one that's already widely available via the internet however and did not do much to further my knowledge of Mugen's offerings for my chassis past what I already pretty much knew. However, Scott said that there were a few other places that he could check for me in order to help me out. Basically, because King Motorsports was still in process of transitioning to a new facility, they still had much of their older stuff in there previous location. He also said that before around 1996, Mugen's catalogs were specific to individual chassis' instead of an all-vehicle encompassing main catalog that they had since transitioned to. Furthermore, he said that he DISTINCTLY remembered what the one for the KA7 chassis looked like and said he would do his best on tracking it down for me.
Beyond that, he went on to tell me what I already knew in that because my chassis is so old, the only way that I was going to find the Mugen parts that I so desired for it, or JDM parts in general; I was pretty much limited to JDM connects searching for them via junkyards in Japan or via eBay offerings.
Scott also said that because Japan's economy is run the way it is, most residents would spend about the same amount of money that they would on a new car as they would an older model because of taxes. So not a whole lot of people are driving around in older cars like the KA7 chassis, and if they are, they probably aren't interested in Mugen parts for it as they are ridiculously hard to find for them even in Japan. They would more likely be more interested in V.I.P. styling it than using Mugen parts to modify them.
The day wasn't a complete loss though. While I was there I made some rather "large" purchases of some Mugen license plate bolts
and an extra fancy cell phone strap that I am instead using as a key fob because it looks ridiculous hanging off of my Blackjack and scratches the screen.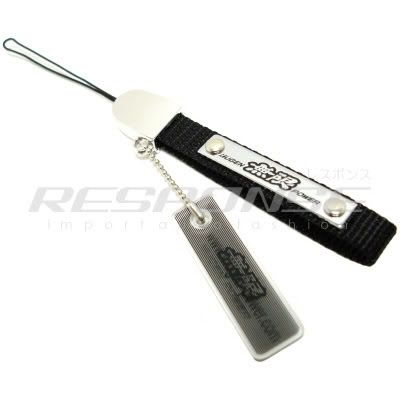 Awesome? Yes. I know. I also got to look at some of Mugen's NR wheels up close and personal and am strongly considering them for Project Legend….
More on wheels in my next post.